Preorder your Keybrick One
Our limited edition "First Served" Keybrick One is available on preorder now!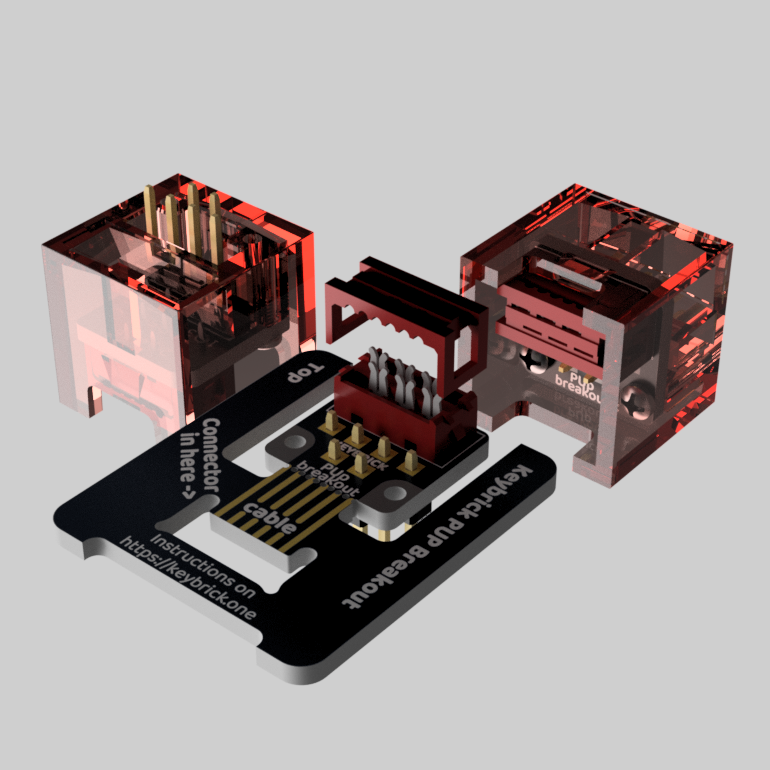 Other things we are preparing
We have *plenty* of ideas for other products in the LEGO® Powered Up ecosystem (like that Powered Up cable breakout board idea on the left for all avid hardware hackers!)
Stay tuned (and consider subscribing to our newsletter):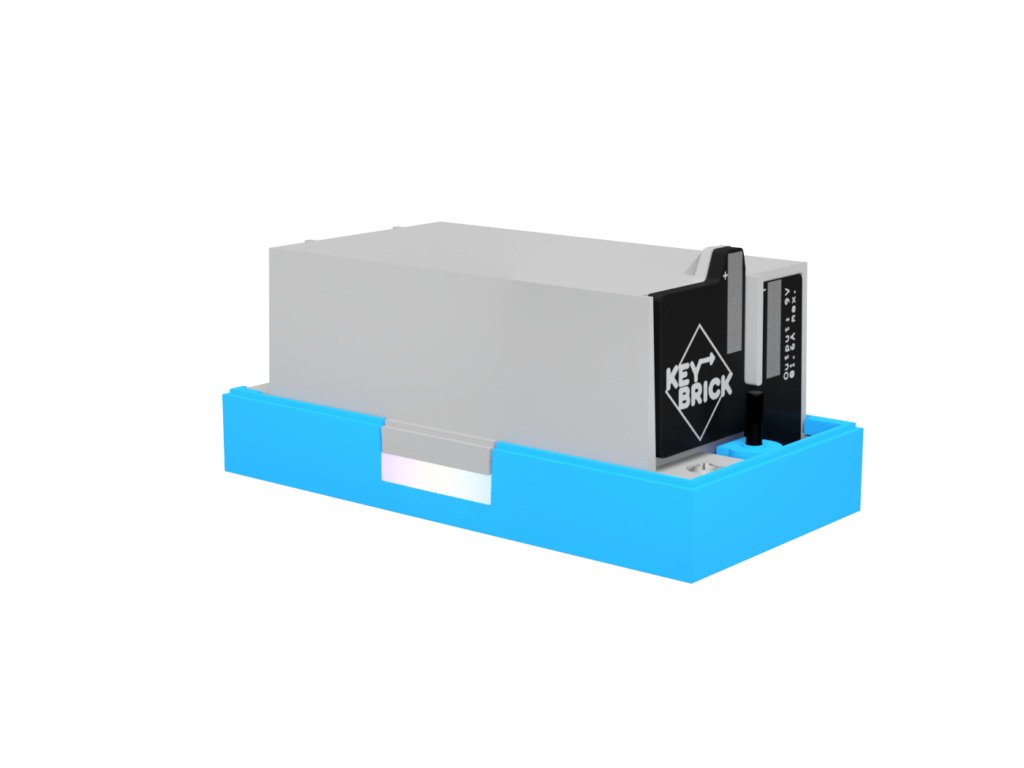 Keybrick One
The rechargeable drop-in replacement for the battery pack in the LEGO® Powered Up Hub 88009 used in many current LEGO® train sets!
Keybrick is the best* battery for your LEGO® train!
Keybrick was designed to do two things right: increase fun and reduce battery waste!
(*) considering features, power and weight, in our opinion anyway 🙂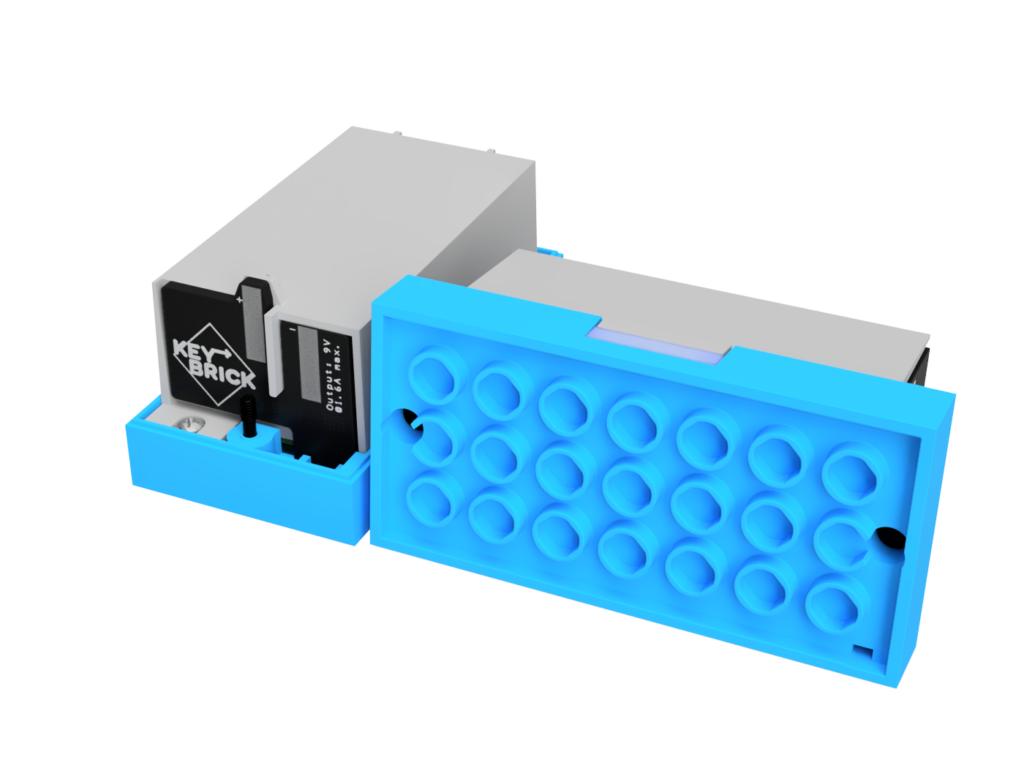 More fun!
Keybrick allows you to choose from one of three modes: Eco for increased play time, Normal and Boost. In boost mode your favourite LEGO® set will climb uphill full steam!
The awesome thing with Keybrick is that it won't slow down as it discharges. Full power until it's time to recharge!
Mode switching is done by holding a magnet close to the front light indicator. Green stands for Eco, Yellow for normal and Red for Boost!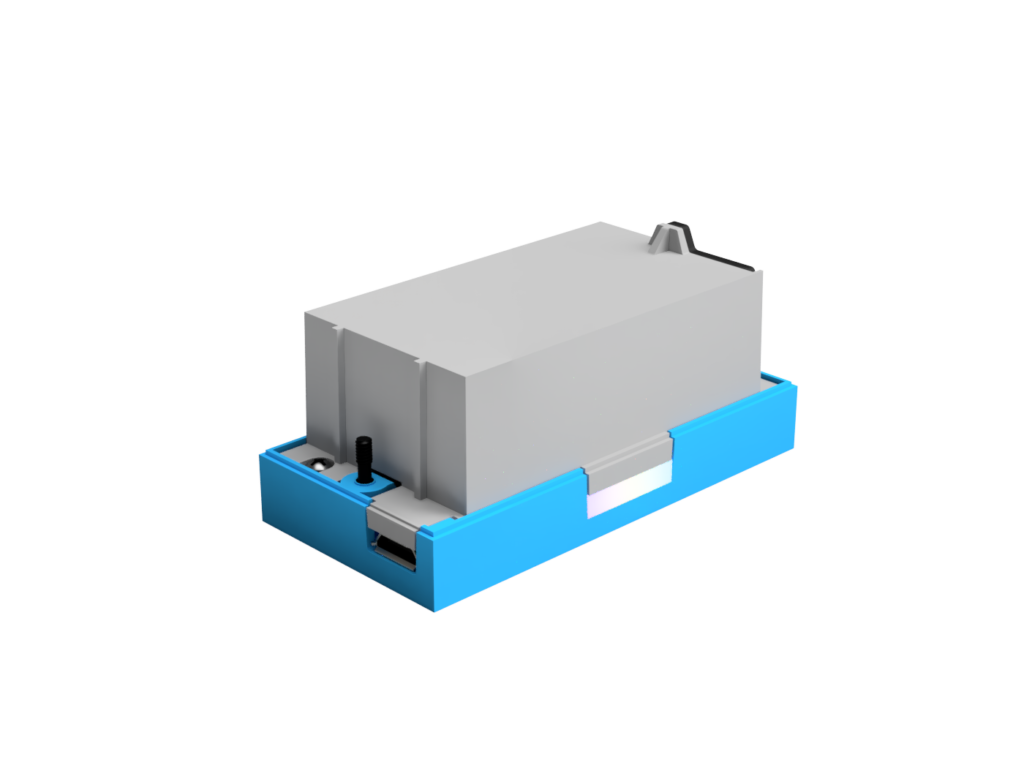 Rechargeable.
Tired of buying new batteries? So were we! Keybrick has an inbuilt high quality Lithium Polymer battery pack we selected specifically for longevity and will give you a solid two to four hours of play time after every full charge!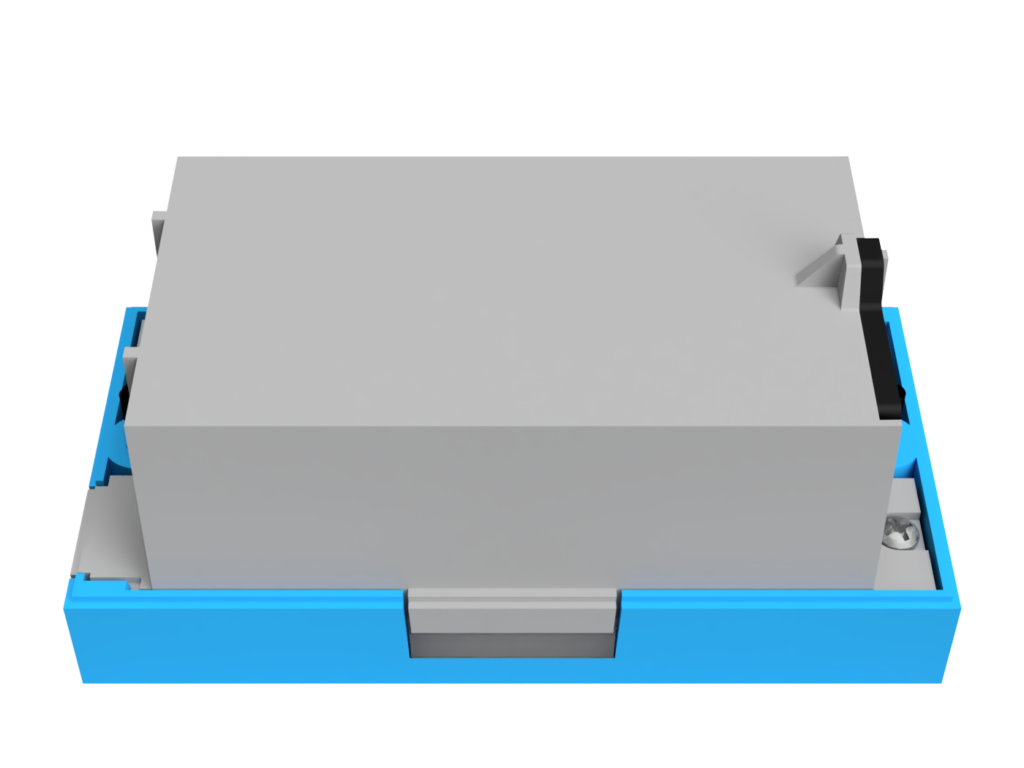 Smart power
We designed Keybrick to be super easy to use. There's no button, no switch, no nothing. Keybrick automatically switches itself on when you switch on the LEGO® Powered Up Hub and goes to a power save mode once you stop playing.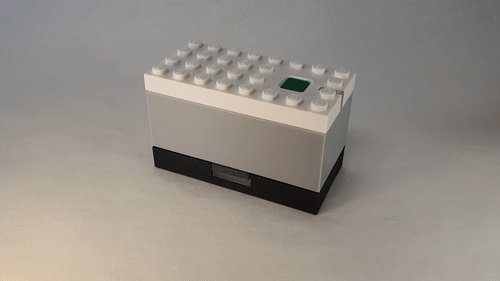 Stay in the original app ecosystem
Every new gadget comes with its own app, right? Not Keybrick. We figured that trying to replace the original LEGO® Hub would only hurt our main goals! That's why Keybrick comes as a drop-in replacement for the original battery holder. Take it out, insert your Keybrick and you're ready for hours of fun.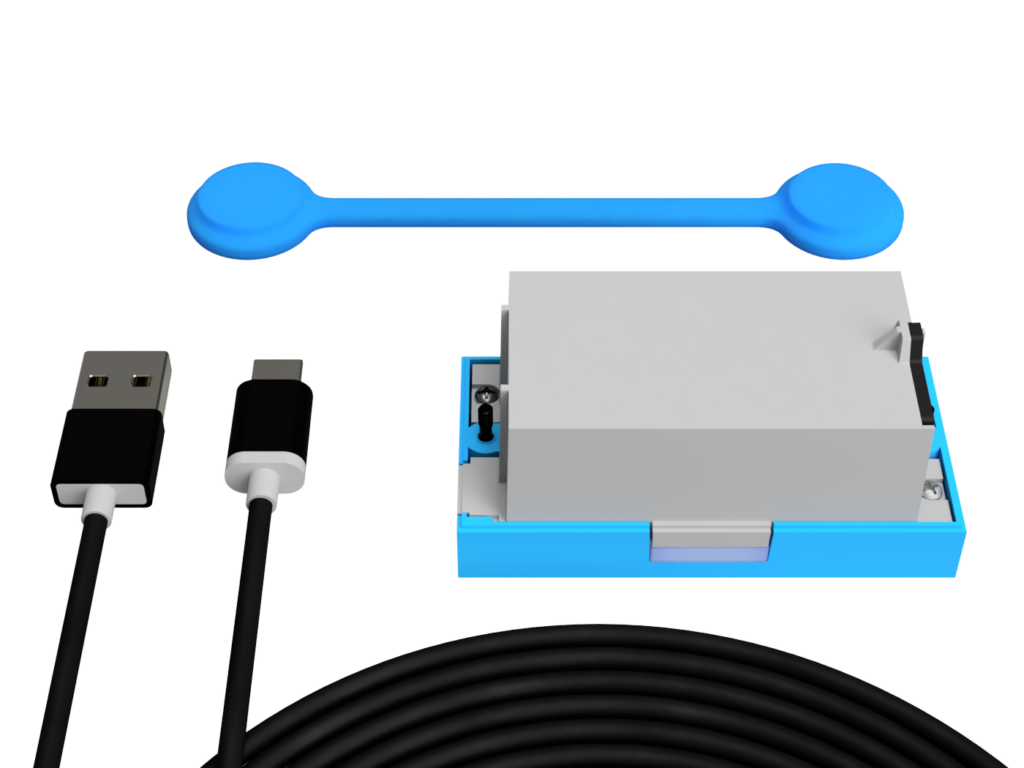 Inside the box
Your Keybrick will come with one Micro-USB charging cable and a dual purpose magnetic cable tie. For one it'll ease keeping your cable tidy in a drawer, and you'll be able to use the magnet in it to switch the power modes of Keybrick!

Keybrick…
is rechargeable
has three selectable power modes
doesn't get slower as it discharges
charges via Micro-USB
charges while in the LEGO® Powered Up Hub
has a long play time (usually 2 to 4 hours)
lightweight at just 50g (*)
(*) that makes Keybrick together with the 23g Hub lighter than just the battery holder with six alkaline cells!
How does that compare to…
6x AAA Alkaline batteries
is rechargeable
doesn't gets slower as it discharges
has selectable power mode
charges via Micro-USB
charges while in the LEGO® Powered Up Hub
long play time (similar to slightly longer than Keybrick when using high quality batteries. Models get sinificantly slower at the end though)
weights about 83g (~ 11.5g for per cells + 14g battery holder)
6x AAA NiMH batteries
is rechargeable
doesn't gets slower as it discharges
has selectable power mode
charges via Micro-USB (requires special charger)
charges while in the LEGO® Powered Up Hub (batteries need to be taken out)
long play time
weights over 100g (~14.5g per cell + 14g battery holder)
Available for preorder now
What happened so far
We launched a Kickstarter campaign for Keybrick One in late September of 2020. While it didn't reach our set target, we learned a lot. If you want to have a glance of where we come from, head over to the campaign as it's a great place to start the discovery:
Tell me more!
We've built and tested numerous prototypes, shipped some to testers around the world to a point we can say that we know it's ready for prime time!
While the pictures above are all 3D renderings which represent what we'd like Keybrick to look like in future, we do have a number of prototypes we love to show: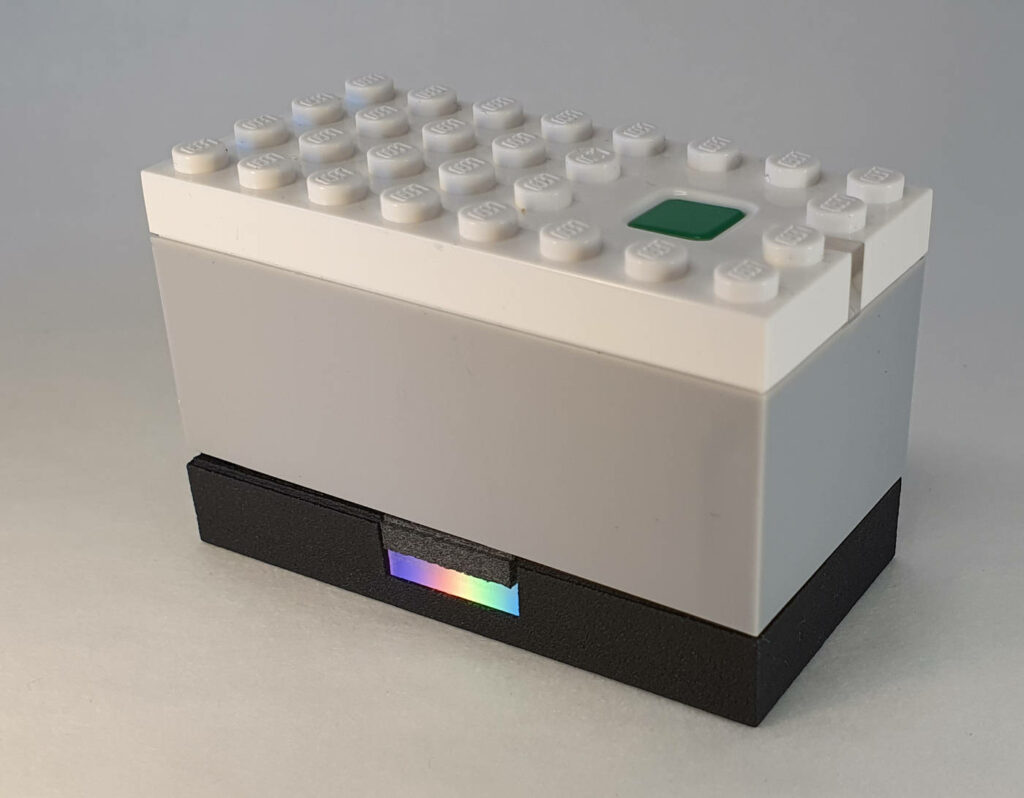 If you'd like to learn more about how Keybrick came into existence, read about it here:
P.S.: more prototype picture over there!
Awesome engineering.
Made in Engen.
We are proud to say that Keybrick is engineered and manufactured in Engen, Germany. Some components like the Lithium Polymer cells come from our suppliers all over the world, but the largest part of the manufacturing (electronics assembly, programming, testing, final assembly) is done in our own facilities!