Description
Keybrick is the rechargeable drop-in replacement for the battery pack in the LEGO® Powered Up Hub 88009 used in many current LEGO® sets!
Keybrick is super simple to use, is rechargeable via Micro-USB and has a few more tricks up its sleeve!

Keybrick One…
is rechargeable
has three power modes
doesn't get slower as it discharges
charges via Micro-USB
charges while in the LEGO® Powered Up Hub
has a long play time (usually 2 to 4 hours)
lightweight at just 50g (*)
(*) that makes Keybrick together with the 23g Hub lighter than just the battery holder with six alkaline cells!
---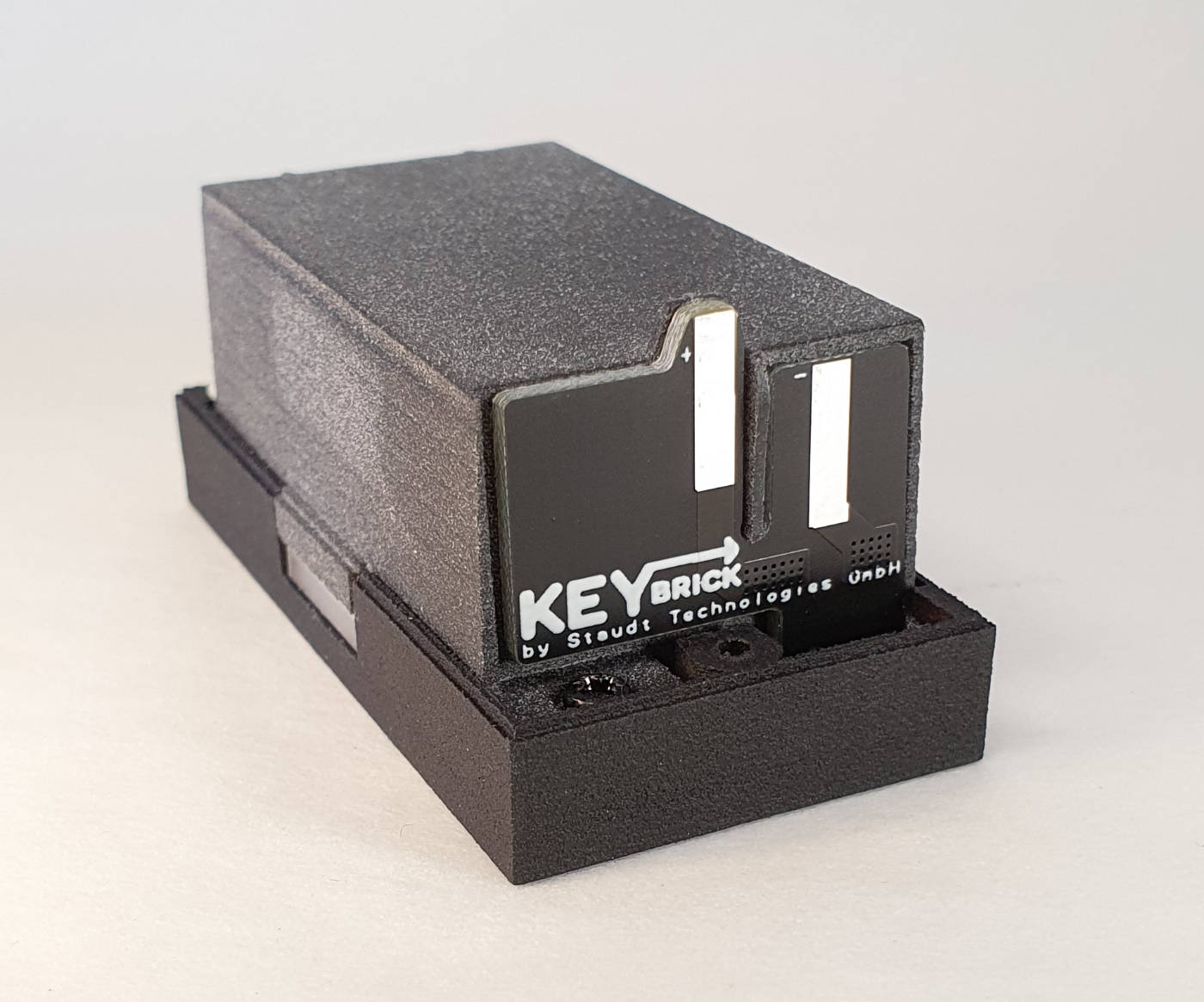 Keybrick One is currently produced in small batches therefore the enclosure is 3D printed using an industry-grade PolyJet 3D printer. The material is PA12 and it has a matte finish and is black and grey as in the pictures above.
The material supplied by HP is an engineering grade thermoplastic with excellend tensil strenght and impact resistance. HP PA12 meets USP Class I-VI and US FDA guidance for Intact Skin Surface Devices. If you're interested in more details; here's the link to HP's Summary of Regulatory Compliance and Environmental Attributes for the material.
Inside the box
You'll receive:
– 1x Keybrick One
– 1x Micro-USB charging cable
– 1x dual purpose magnetic cable tie
Specification and compatibility
Please refer to the pages: specification and the user manual for more details.
Reviews out there